Step 1. Under the Domains section click on Addon Domains.





Step 2. Double-click on the pencil icon under the Document Root column beside the domain you'd like to modify.





Step 3. Type in the new folder you'd like to have that domain pull its files from, and click Change.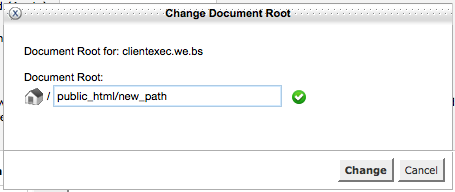 Step 4. You should now see a pop-up in cPanel saying it's updating the document root.

Step 5. After it's updated in the pop-up, click on OK.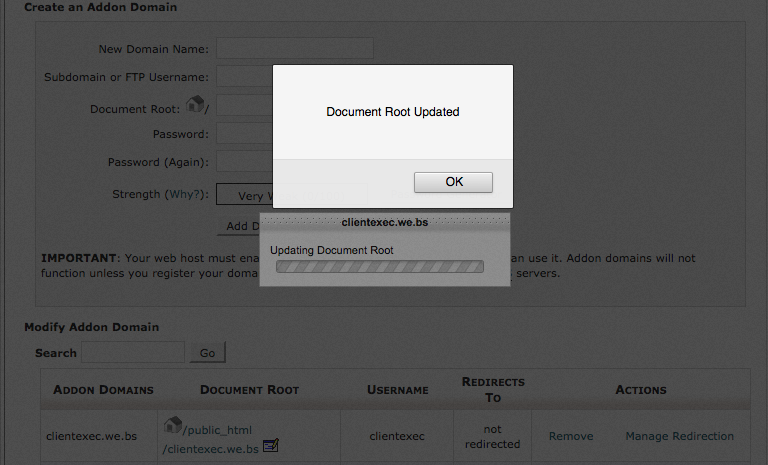 Step 6. You should now see the folder you had typed in updated as that site's document root.